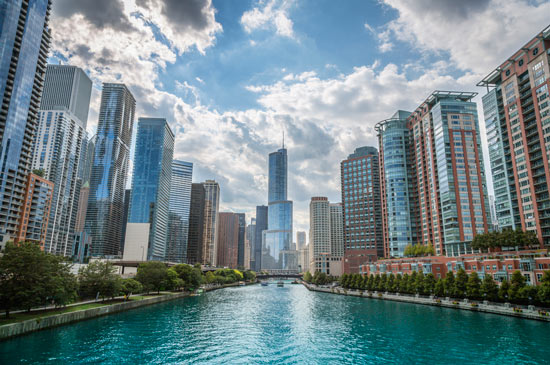 Chicagoland Real Estate

Welcome Home
Chicago and the surrounding areas commonly known as "Chicagoland" offer every diverse living opportunity available. Every possible living scenario is available in this market; from high-rise condo in the heart of downtown to cozy bungalow in a tiny township . With a diverse market available, Digital Realty has listed and sold every imaginable type of property throughout Chicagoland. Though our market spans northern Illinois, working with a Digital Realty agent gives you the feel of working with your "traditional neighborhood realtor".
Unlike 80% of all realtors, our agents are full-time, available and passionate about selling real estate. By utilizing industry automation tools, we are able take your listing to the front page of social media platforms, search engines, and directly to our subscribers via email campaigns. Digital Realty can maximize your internet exposure throughout the marketing process. Although the days of open houses, print ads and post cards are long dead, we still employ some traditional marketing to ensure a wide scope of visibility. By utilizing these techniques and others, we are able to offer THE most competitive commission structure.

Digital Realty was incorporated on January 1st 2000 during the height of the dot com boom. Founded by Ken Carn, Digital Realty quickly positioned itself as full service brokerage that offered a very competitive commission structure through its ability to automate and create procedural listing and marketing processes. Over its history, Digital Realty has sold over 600 million dollars worth of property in the Chicagoland area. In addition to traditional real estate services, Digital Realty specializes in finding cash flow rental assets and flip properties for starter and professional investors. Unlike most, Digital Realty has access to bank owned assets that are not listed for sale in the MLS. This inventory of private inventory is only available by working through Digital Realty. If you are a new or experience investor looking for investment grade real estate, call us now! Digital Realty has your solution.